Fergus Bordewich is a leading U.S. historian, scholar and the author of eight non-fiction books, including The First Congress: How James Madison, George Washington, and a Group of Extraordinary Men Invented the Government; Congress At War: How Republican Reformers Fought The Civil War, Defied Lincoln, Ended Slavery, and Remade America (Alfred A. Knopf, 2020); (Simon & Schuster, 2016. Winner of the 2019 D.B. Hardeman Prize). America´s Great Debate: Henry Clay, Stephen A. Douglas, and the Compromise that Preserved the Union (Simon & Schuster, 2012). Winner of the 2012 Los Angeles Times History Prize). Washington: The Making of the American Capital (Amistad/Harper Collins, 2008). Bound for Canaan: The Underground Railroad and the War for the Soul of America.
Education:
City College of New York; Columbia University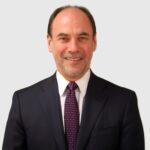 Douglas Holtz-Eakin is the President of the American Action Forum. Before founding AAF in 2009, Dr Holtz-Eakin served in a variety of influential policy positions. During 2001-2002, he was the Chief Economist of the President´s Council of Economic Advisers (CEA), where he helped formulate, policies addressing the 2000-2001 recession and the aftermath of the terrorist attacks of September 11, 2001. From 2003-2005 he was the 6th Director of the non-partisan Congressional Budget Office (CBO), which provides budgetary and policy analysis to the U.S. Congress. During 2007 and 2008, he was Director of Domestic and Economic Policy for the John McCain Presidential Campaign.
Education:
Denison University (BA), Princeton University (MA, Ph.D.).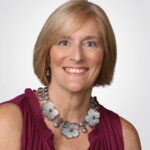 Lisa Grove has been the lead strategist and pollster for political candidates, nonprofit organizations, labor unions and responsible corporations for over 25 years. Nate Silver of Five Thirty-Eight named Lisa as one of the three most accurate pollsters in the country, and in 2019 she was chosen Pollster of the Year. She has never lost a labor-backed measure in over 50 campaigns. Lisa works with diverse clients, from U.S. Senators, and members of Congress and Governors to labor unions, national advocacy organizations and Hollywood celebrities. Lisa has served as lead strategist and pollster for EMILY´s List, developing key messaging for women candidates across the country.
Education:
Lewis and Clark College, BA International Affairs, Communication
Maya MacGuineas is President of the bipartisan Committee for a Responsible Federal Budget. Her areas of expertise include budget, tax, and economic policy. As a leading budget expert and a political independent, she has worked closely with members of both parties and serves as a trusted resource on Capitol Hill. MacGuineas testifies regularly before Congress and has published broadly, including regularly in The Washington Post, The Wall Street Journal, The New York Times, The Financial Times, The Atlantic, and numerous other outlets. She also appears regularly as a commentator on television. Her most recent area of focus is on the future of the economy, technology, and capitalism.
 Education:
Harvard Kennedy School, Northwestern University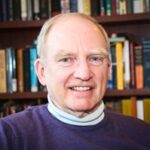 Robert Merry is a Presidential Historian, author, former CEO of Congressional Quarterly and political reporter covering The White House and Congress for The Wall Street Journal. About of five books including "Where They Stand: The American Presidents in the Eyes of Voters and Historians", and "President McKinley: Architect of the American Century". As a Washington, DC correspondent, Merry appeared numerous times on public-policy television shows, including NBC´s Meet the Press, CBS´s Face the Nation, ABC´s Good Morning America, and CNN.
Education:
Bob earned a bachelor´s degree in journalism from the University of Washington; served in the U.S. Army and earned a Master´s Degree from Colombia University´s Graduate School of Journalism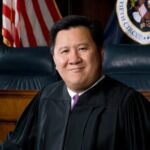 Hon. James C. Ho is a United States Court of Appeals, Fifth Circuit Judge. He has served in all three branches of the federal government. On the Senate Judiciary Committee, he served as Chief Counsel of the Subcommittees on the Constitution and Immigration under Senator John Cornyn. At the Justice Department, he served as Special Assistant to the Assistant Attorney General for Civil Rights and an Attorney-Advisor at the Office of Legal Counsel. He clerked for Judge Jerry E. Smith of the U.S. Court of Appeals for the Fifth Circuit and Justice Clarence Thomas of the U.S. Supreme Court. He served as Solicitor General for the State of Texas from 2008-2010.
Education:
Stanford University (B.A.), Public Policy, University of Chicago Law School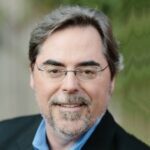 Brad Fitch is the President and CEO of Congressional Management Foundation (CMF), which works directly with Members of Congress and Staff to enhance their operations and interactions with constituents. On Capitol Hill, Brad served in a variety of positions for four Members of Congress, including: press secretary, campaign manager, legislative director, and chief of staff. In 2005 Fitch managed CMF´s Communicating with Congress project, and co-authored the report, How Capitol Hill is Coping with the Surge in Citizen Advocacy. Fitch is also the author of Citizen´s Handbook to Influencing Elected Officials Media Relations – Handbook for Agencies, Associations, Nonprofits and Congress.
Education:
B.A. degree in Political Science from John Hopkins University, M.A. degree in Journalism and Public Affairs from American University.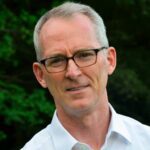 Robert Inglis is a former Member of Congress, South Carolina (19992-1998 and 2004-2011). Ranking Member House Science Committee – Energy and Environmental Subcommittee. Founder and Executive Director of republicEn.org, an organization dedicated to free enterprise and conservative leadership to solve climate change. Bob has served as a Resident Fellow at Harvard´s Institute of Politics and at the University of Chicago´s Institute of Politics. For his work on climate change, Inglis was given the 2015 John F. Kennedy Profile in Courage Award. He appears in the film Merchants of Doubt and in the Showtime series YEARS of Living Dangerously.
Education:
Duke University Bachelors, University of Virginia School of Law, JD
Chris Vance is a former Member of the WA State Legislature (19991-1993), Metropolitan King County Council Member (1994-2001), Chair Washington State Republican Party (2001-2006), Candidate for U.S. Senate (2016), and served on the Staff for a member of Congress. Representative Vance is a frequent guest and columnist in the Seattle print and broadcast media and was an outspoken critic of Donald Trump, eventually leaving the party he once chaired. He now manages communication and external relations at King Country WA. An expert on political strategy. In his private time, he has worked closely with regional and national organizations dedicated to helping elect centrist candidates.
Education:
Western Washington University, Bachelor´s Degree in Political Science.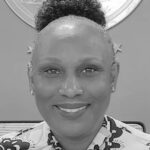 Monica Holman Evans is the Executive Director and Chief Elections Official for Washington DC and has been recognized for her achievements by the National Association of Election Officials. Having also worked for 6 years with the US Election Assistance Commission she is a nationally recognized leader in elections and frequently hosts delegations from around the world interested in U.S. elections proceedings. She has also served as Financial Management Specialist with the Administration of Children and Families, on the Board of Trustees of Nexus Health, as a founding board member of a charter school, and was Deputy Director for AmeriCorps and the Corporation for National Service.
Education:
University of Virginia Bachelor´s degree, University of Maryland Francis King Cary School of Law, J.D.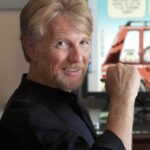 David Horsey is a two-time Pulitzer Prize-winning editorial Cartoonist and columnist contracted with The Seatle Times. He has also been the editorial cartoonist and a columnist for the Los Angeles Time. His cartoons are syndicated by the Tribune Content Agency to more than 200 newspapers nationwide including The New York Times, Washington Post, Chicago Tribune,and USA Today. He has received the Robert F. Kennedy Journalism award for cartoons related to social justice issues. In 1989 he was recognized by the National Press as Cartoonist of the Year. He has authored and published collections of cartoons in ten books, his latest entitled "Drawing Apart: Political Cartoons from a Polarized America".
Education:
University of Washington BA in Communications; University of Kent MA, International Relations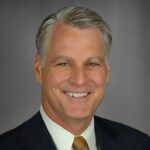 Tim Roemer served as U.S. Ambassador to India 2009-2011, and as a Member of Congress, Indiana (1991-2003). Known and respected for his bipartisan leadership, and international acumen, he is now Executive Director and Strategic Counselor at APCO Worldwide. He is also Senior Advisor to Issue One, one of the Nation´s leading cross-partisan political reform organizations bringing together Republicans, Democrats, and Independents to find common ground solutions for improving the U.S. political system. He has served on many boards and commissions, including the 9/11 Commission, the 21st Century Parks Commission, and the Commission on the Prevention of Weapons of Mass Destruction Proliferation and Terrorism. He frequently appears on national media and speaks at the nation´s universities and colleges.
Education:
University of California at San Diego, BA. University of Notre Dame, MA, and Ph.D. American Government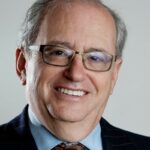 Norman G. Ornstein is one of the Nation´s most respected observers of the U.S. Congress. He is a senior fellow emeritus at the American Enterprise Institute where he has studied Congress, politics, and U.S. elections for more than four decades. He appears on national media including CBS, CNN, Fox News, MSNBC, C-Span and PBS years. He has written multiple books and his opinion pieces have been published in the LA Times, New York Times, Washington Post, Wall Street Journal, and many other papers. He led the creation of work of the Continuity Government Commission, created following the attacks of 9/11.
Education:
University of Minnesota, BA; University of Michigan, MA, Ph. D. Political Science.
Beth Simone Noveck is a professor at Northeastern University where she directs "The Governance Lab" and its MacArthur Research Network on Opening Governance. An expert in the interface of technology and governance and innovations in public engagement, she was the first Chief Innovation Officer and Chair of the Future of Work Task Force for the State of New Jersey. She previously served in the White House as the U.S. Deputy Chief Technology Officer and Director of the Open Government Initiative under President Obama. She has served on numerous advisory boards and panels and was named one of the 100 most creative people in business.
Education:
Harvard, A.B., A.M.; University of Innsbruck, Ph. D., Yale Law School, JD
Marci Harris is the CEO and Cofounder of POPVOX, a Lawyer, and one of the Nation´s respected leaders in the responsible use of technology in government and for the benefit of humanity. Under Marci´s leadership, POPVOX provides technology, training, and resources for elected officials, staff members, institutions, and the public at large. When the COVID pandemic disrupted Congress, Marci and her team led initiatives to demonstrate the potential for remote functioning and train staff and members of Congress is how to use the relevant technologies to continue the work of government. She has presented on this topic across the Nation and with governments around the world.
Education:
Franklin University Switzerland, B.A. International Relations; The University of Memphis, J.D. Law; American University Washington College of Law LL.M. Law and Government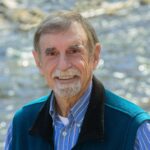 Ken Powley brings a decidedly grassroots, outside-the-beltway, business perspective to the challenge of strengthening America´s democratic institutions and norms. He stepped away from his business in 2021, in the aftermath of the January 6 attack on the US Capitol, to co-found Team Democracy. In 2022, Team Democracy succeeded in garnering signatures from 775 candidates nationwide (half learning left and half learning right) to Team Democracy´s nonpartisan Safe and Fair Elections Pledge. Going forward, Ken and his Team Democracy co-founder, Chris Newlon, are scaling TD´s trusted elections initiative, while launching a Democracy Credentialing Platform that will inspire broader, deeper civic engagement by citizens, candidates, officeholders, and organizations.
Education:
Principia College, BA Mathematics, Journalism, Mathematics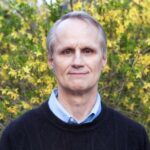 Chris Newlon started his career as a whitewater guide, then obtained a degree in Computer Science and joined IBM. He recently retired after spending the last 37 years specializing in IT strategy, process reengineering, and knowledge management. Along with his friend Ken Powley he co-found Team Democracy as a citizen initiative to strengthen American democracy. His corporate experience often involved bringing together individuals from diverse backgrounds and countries to accomplish shared goals. He believes that the strength of our republic has always been tied to the democratic processes which ensure that diverse views can be heard and melded into a common purpose.
Education:
Michigan State University, B.S., Computer Science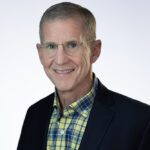 General Stanley McChrystal is a retired four-star general, the former commander of U.S. and International Security Assistance Forces (ISAF) Afghanistan and the Nation´s premier military counter-terrorism force, Joint Special Operations Command (JSOC). He is best known for developing and implementing a comprehensive counterinsurgency strategy in Afghanistan, and for creating a cohesive counter-terrorism organization that revolutionized the interagency operating culture. His command of US Forces Afghanistan and NATO ISAF included more than 150,000 troops from 45 allied countries. Stan is now Chairman and CEO of the McChrystal Group, a senior yellow at Yale University´s Jackson Institute for Global Affairs and serves on the board of several leading corporations. He has written multiple books and articles and is a passionate advocate for national service and veterans´ issues.
Education:
United States Military Academy at West Point and the Naval War College. He also completed year-long fellowships at Harvard´s John F. Kennedy School of Government and the Council on Foreign Relations.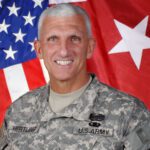 Lieutenant General (retired) Mark HERTLING served a total of 38 months in combat -as a major in a cavalry squadron during Desert Storm, as an Assistant Division Commander in the 1st Armored Division in Baghdad in 2003-4, and as the Commander of 1st Armored Division and Multinational Task Force Iron in Northern Iraq in 2007-8. As the Commanding General of US Army, Europe (USAREUR), he led over 60,000 soldiers and partnered with Armies of 51 nations. After retiring from the Army, LTG Hertling became a Senior Vice President for a major healthcare organization in Orlando from 2013-2018. He was an adjunct scholar at West Point´s Modern War Institute from 2014-2020 and currently serves as an adjunct professor of strategic leadership at the Crummer School of Business at Rollins College. Since 2013, Hertling has served as a military and national security analysis for CNN/CNN International.
Education:
US Military Academy, Bachelor of Science; School of Advanced Military Studies and the National War College; Indiana University School of Public Health MS in Kinesiology; Rollins College Crummer School of Business D.B.A.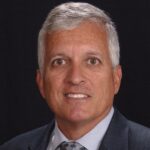 Rear Admiral Michael E. Smith is the founder and director of National Security Leaders for America. A graduate of the Naval Academy, he commanded at all operational levels and completed combat tours in Desert Storm, Bosnia, Kosovo, and Iraqi Freedom. His last operational tour was as Commander, Carrier Strike Group Three where he was responsible for the operations of over 8,000 personnel, 10 ships, and 70 aircraft. Admiral Smith was recognized as one of the Navy´s premier strategists and served in its headquarters as the Division Director responsible for developing and implementing Navy Strategy and Policy.
Education:
US Naval Academy, BA, MA in International Negotiations, graduate study in nuclear engineering and at the Air Command and Staff College.
Tim Denning is the Executive Director of National Security Leaders for America and holds a commission in the US Naval Reserve. With a doctorate in Public Administration and MA degrees in Finance, Political Science, and Contract and Procurement Management, he is Vice President at Ultratech Capital Partners and is a former executive at STG Group and L3 Communications.
Education:
West Chester University, DPA; University of Virginia, MA; Lehigh University MBA in Finance, MA Political Science; John Hopkins University, BA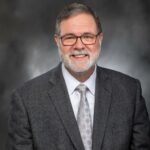 Denny Heck is the Washington States Lieutenant Governor and serves as the President of the Washington State Senate and Chair of the Senate Rules Committee. He also serves as Acting Governor whenever Governor Inslee is out of the state. He previously served as the first United States Representative from Washington´s 10th Congressional District and served five terms in the Washington State House of Representatives. Prior to his service in Congress, Lieutenant Governor Heck successfully grew several small businesses and was an original investor in Real Networks, the digital entertainment company that pioneered streaming media on the Internet. In 1993 he cofounded TVW to provide the people of Washington State greater accessibility to their state government.
Education:
Evergreen State College